Magdalena Kuchler
Research interests
Meaning production and the process of conceptualisation, societal structure as a dynamic realm; discourse and discursivity, nature as social construction; structure vs. agency dilemma; 
North-South (developed-developing countries) dimensions and inequalities within the ongoing process of globalization; impact of globalization and dominant power relations on the South; impact of globalizing South on unsecured North striving for stabilization;
Geopolitical and socioeconomic dimensions of: energy security and energy transition, climate change mitigation and adaptation, food security and agricultural development;
Contemporary civilizational / socioeconomic challenges and opportunities; future course of global development and the concept of Utopia/Dystopia;
International / EU institutions, policies and policy development; participation of trans-national actors; interdependencies between international and regional governance;
Structures and agents as inter-subjectivities embedded in dynamic and contingent realms of the social and political; discrepancies in discursive processes and meaning production;
Vast array of analytical perspectives: post-structural, post-modern (Nietzsche, Foucault, Derrida, Mouffe) and neo-Marxist (Wallerstein, Laclau, Harvey, Jameson) traditions, discursive and non-discursive approaches, inter-disciplinary research modes;
Publications
Kuchler, M. (2012) Fields of Gold: The Bioenergy Debate in International Organizations. Linköping Studies in Arts and Science 557. Linköping: Linköping University Electronic Press. [online]
Kuchler, M. and Linnér, B-O. (2012) Challenging the food vs. fuel dilemma: genealogical analysis of the biofuel discourse pursued by international organizations. Food Policy, 37(5), 581–588. [online]
Kuchler, M. (2010) Unravelling the argument for bioenergy production in developing countries: A world-economy perspective. Ecological Economics, 69(6), 1336-1343. [online]
Ostwald, M. and Kuchler, M. (2009) Climate science and policy research coming into being. Examples from the international politics of bioenergy and the case of avoided deforestation. In: Lövbrand, E., Linnér, B-O. and Ostwald, M., Climate Science and Policy Research Conceptual and Methodological Challenges. Report 09:03. Norrköping, SE: CSPR.
Kuchler, M. and Linnér, B-O. (2008) Pros and Cons of International Biofuel Production. An overview of research and policy reports. CSPR Briefing No. 3. Norrköping, SE: CSPR. [online]
Kuchler, M. (2007) Synergies between UNCTAD and UNFCCC – potentials, obstacles, consequences. Master's Thesis. The Tema Institute, Department of Water and Environmental Studies, Linköping University. Linköping, SE: LiU. [online]
All publications online in the LiU E-Press.
 
Conference & workshop papers
Kuchler, M. and Hedrén, J. (2012) Bioenergy as an empty signifier. Paper presented at the Nordic Interdisciplinary Conference on Discourse & Interaction (NORDISCO 2012). 21-23 November 2012, Linköping University.
Kuchler, M. and Linnér, B-O. (2011) Challenging the food vs. fuel dilemma: genealogical analysis of the biofuel discourse pursued by international organizations. Paper presented at: The 10th Nordic Environmental Social Science Conference (NESS), 14-16 June 2011, Stockholm University.
Kuchler, M. (2009) A Mind Exercise. In: Linking Science to Societal Benefits: Why, How and When? International Workshop at the Centre for Climate Science and Policy Research, 14-17 September 2009, Linköping University, pp. 50-57. [online]
Presentations
KVA Symposium. "Global food security: biophysical and social limits and opportunities". 07 November 2011, Beijersalen, Kungl. Vetenskapsakademien. [online]
Uppsala Food and Nutrition Centre seminar highlighting the World Food Day 2008. "World food security and the challenges of climate change and bioenergy". 16 October 2008, Sal X, Universitetshuset, Uppsala universitet.
Media
LiU News: Bioenergy - The broken promise.
LiU News: Contradictions about biofuels.
Interview in the LiU Magazine 2-10, "Biofuel or food? Competition over desirable farmland", pp. 24-26.
Teaching
Teaching certificate
Teaching in Higher Education, Step 1: Learning, Instructing and Knowledge
 
Teaching experience
November 2012
Administrator/lecturer of the interdisciplinary course "Internationell miljömanagement" (International environmental management) in Miljövetarprogrammet (Environmental Science Programme);

April 2012
Teaching assignment within the PhD course on "Limits to Science": lecturing on Nietzsche and perspectivism;

2008-2012
Regularly holding lectures and seminars on the concept of bioenergy in the context of its feasibility as a solution to contemporary civilizational challenges: climate change, energy security and rural development;

2008-2012
Holding lectures on climate change policy development and environmental challenges;

2009-2010
Teaching assignments within the course on "Contemporary Issues in International Governance": lecturing on Critical perspectives on international climate politics;

2008-2010
Administrator of the interdisciplinary course "Sustainable Development in the Global Context" with the focus on the global resource flows problematic (i.e. energy, food, phosphorus, etc.), as well as on how political and ideological debates on the issue have developed in line with sustainability objectives;
Contact


Magdalena Kuchler
Department of Thematic Studies 
Water and Environmental Studies 
Linköping University
581 83 Linköping
Sweden
email: magdalena.kuchler@liu.se
phone: +46 13 - 28 22 85
Water and Environmental Studies is an interdisciplinary research unit focusing on issues regarding water supply, sustainable development, climate change and food in history and society. Education in Water and Environmental Studies: under graduate level, master level, graduate level (Ph.D).

About Tema
The objective for the Tema Institute is to pursue excellent research and education at undergraduate and advanced levels relevant to society. The Tema Institute aims to provide a major impetus in career development for both future researchers and those who have just entered the field of research
Child Studies
Gender Studies
Technology and social change
Water and environmental studies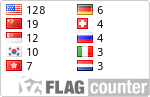 Page responsible: magdalena.kuchler@liu.se
Last updated: 2012-12-06